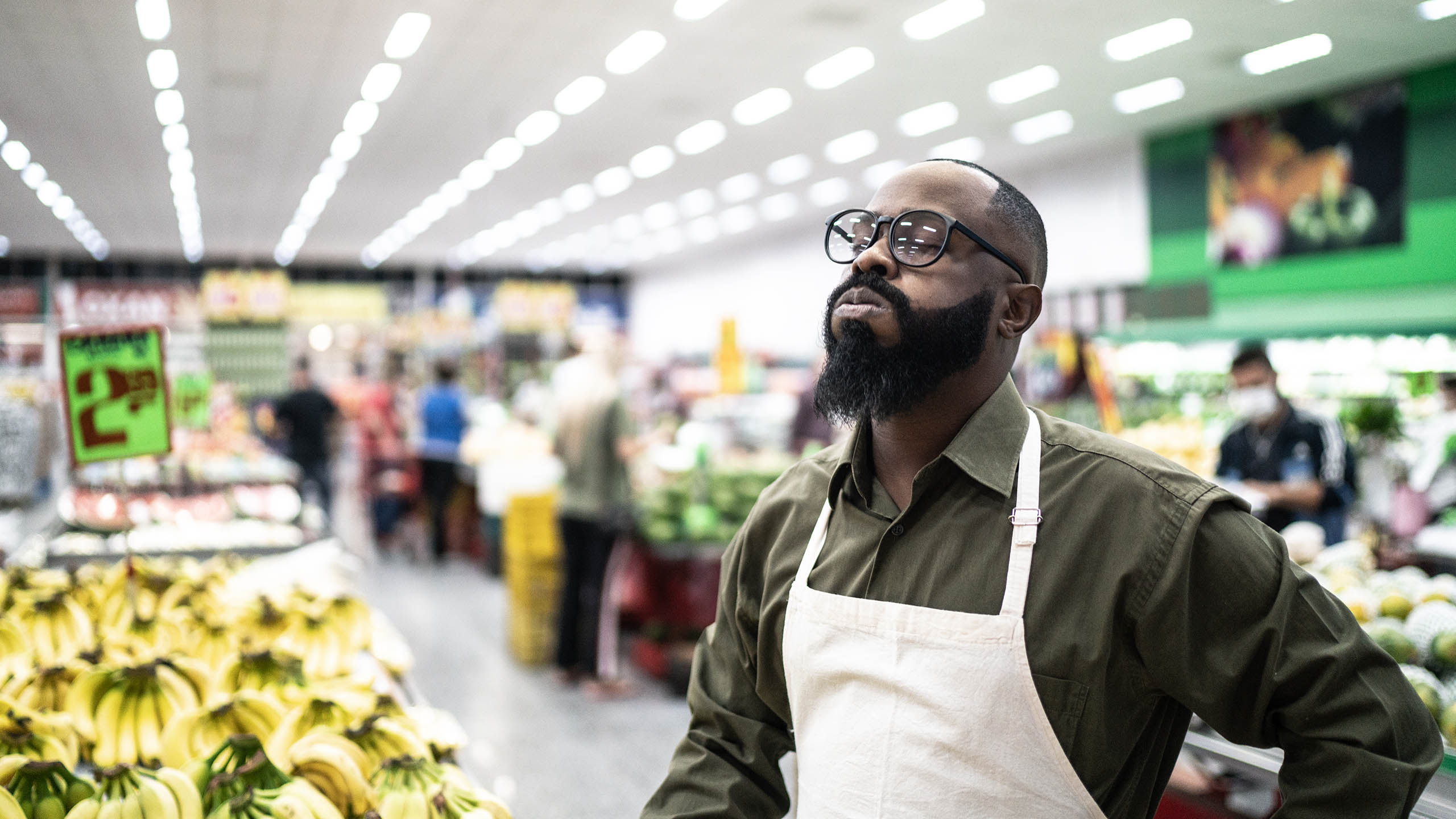 A Taft-Hartley Trust is one where employers and unions come together to provide healthcare and wellness benefits to their participants. The plans are administered by a third party who directly communicates with participants to educate them about their benefits.
We work with two Trusts that provide health and wellness benefits to some of our most vital industry workers: Grocery store workers covered under the Sound Health & Wellness Trust (SHWT), and warehouse workers, some bus and delivery drivers, and others under the Washington Teamsters Welfare Trust (WATWT).
The Sound Health Wellness Trust
The SHWT includes more than 51,000 employees and eligible family members – making it one of the largest Taft-Hartley Trusts in the U.S. This population is mostly on their feet all day and cover a wide variety of positions in grocery stores. The SHWT came to Aukema in 2007 and we continue to work together today. Initially we helped the Sound Health & Wellness Trust create a strong brand—including new names and logos for both the Trust itself and its new wellness program—and a comprehensive marketing plan to consistently communicate with its participants. We developed a robust website that over the years has had several redesigns to keep it current and engaging.
We implement multi-faceted annual communication plans each year with the goal of engaging Trust participants in wellness activities and awareness around their benefits. These communications include monthly postcards, onsite flyers, formatted emails, a quarterly newsletter, case studies and website updates as well as brochures, videos, and other marketing pieces. As part of our ongoing strategic work, we have conducted phone surveys, focus groups and online surveys to gather participant feedback on the wellness program and on the effectiveness of the communications.
The Washington Teamsters Welfare Trust
The WATWT has been working with Aukema for nearly a decade. In those early days to better understand the Trust participants and to uncover sticking points to accessing their many benefits (as the Trust was facing low participation) we conducted market research and on-site visits across Washington state. This helped up to determine motivating drivers for their diverse population and to see that there was a lot of confusion about benefits, and where to find valuable information.
From this we got to work. We created a strong brand and new logo for the Washington Teamsters Welfare Trust and developed key messages for participants with the goals of improving awareness and encouraging participation in preventive healthcare services and wellness programs. We then created the Trust's first website which serves as a single hub for contact and plan information. We created an ongoing communications plan with regular outreach to educate participants on wellness programs, incentives, and plan changes, and encourage their use of the website as a one-stop location for all things health and wellness related. Printed outreach includes bi-annual newsletters, direct mail, workplace support materials, and coordinating with plans and wellness providers on target communications.
Supporting our frontline workers
With the COVID-19 pandemic our job of keeping this vital frontline population informed became even more important. We amped up information about telehealth and mental health services and kept them current on vaccination and home test information. The participants in both Trusts are some of the people that help keep the supply chain flowing and support our communities on a whole. We have always loved working with both Trusts and felt proud to support the welfare of their participants, but these past few years only further solidified our gratitude and appreciation for all that they do!
#WeLoveOurClients – Take a look at Our Work for more information on what we are doing with Sound Health & Wellness Trust and Washington Teamsters Welfare Trust.