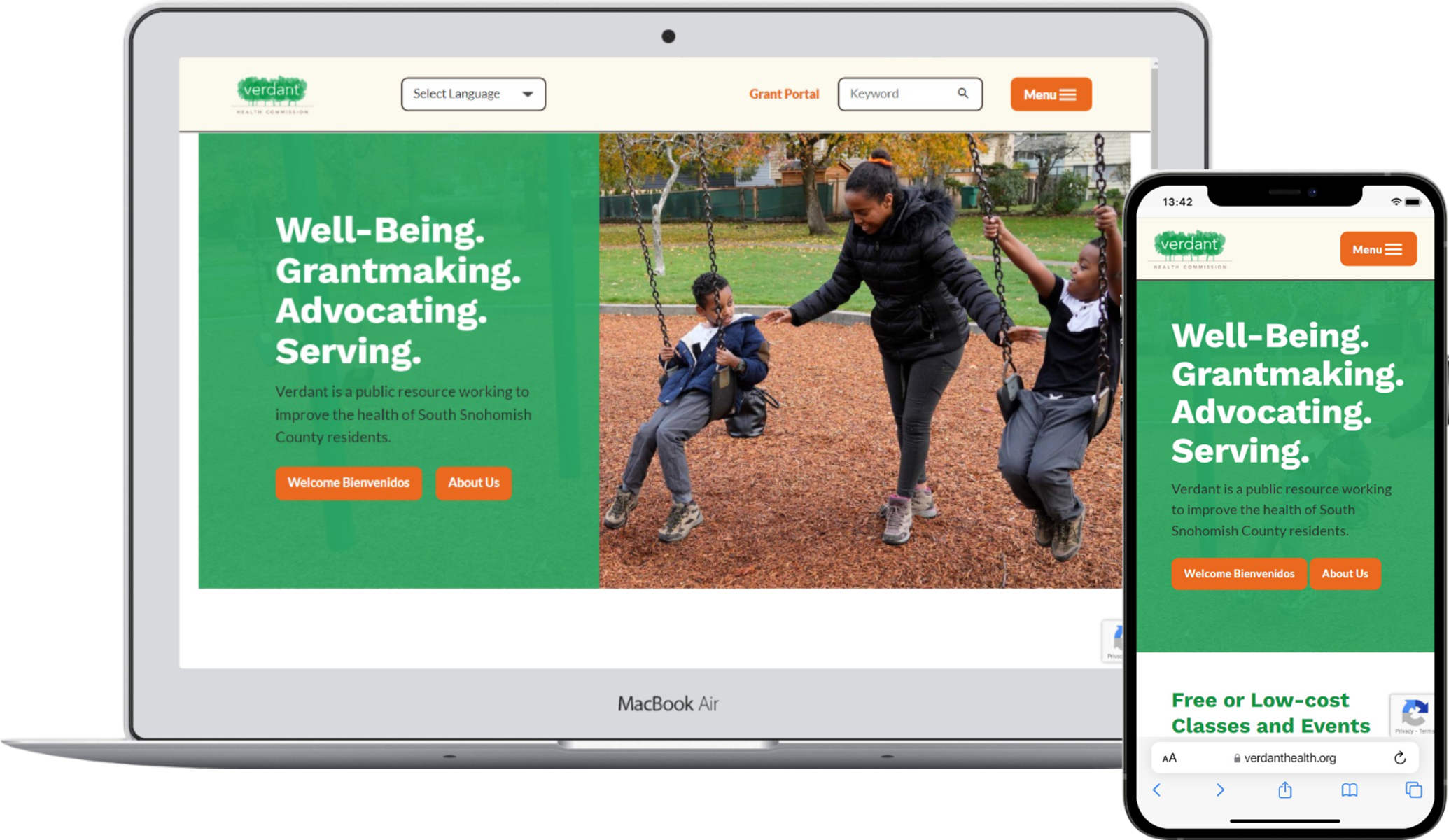 As a public hospital district and organization that funds health and wellness programs for everyone, including underserved people in the district, Verdant needed a site that was easily accessible to all community members.
To meet their needs, we designed a brand-new look and feel for the Verdant website, prioritizing a straight-forward, accessible user experience.
This project had unique challenges in that the client wanted to encourage their Spanish speaking members to utilize the website for program information and event sign-ups – they had previously been relying on Facebook groups. They also wanted to make sure that the site was easy for staff and volunteers to update.
To do this, we led with a mobile-first design, and developed a user-centered site taxonomy that aligned site content with the top needs of site visitors. We also brought the site up to current ADA and WCAG 2.1 guidelines. To keep the back-end code clean and improve load times, we hand-built the site, avoiding templates and over-use of plugins. This resulted in a streamlined site that loads quickly, works exceptionally well on mobile, and is intuitive to update.
Take a closer look at VerdantHealth.org.
#WeLoveOurClients – Take a look at Our Work for more information on the brand strategy, web design and communications planning work we are doing with Verdant.