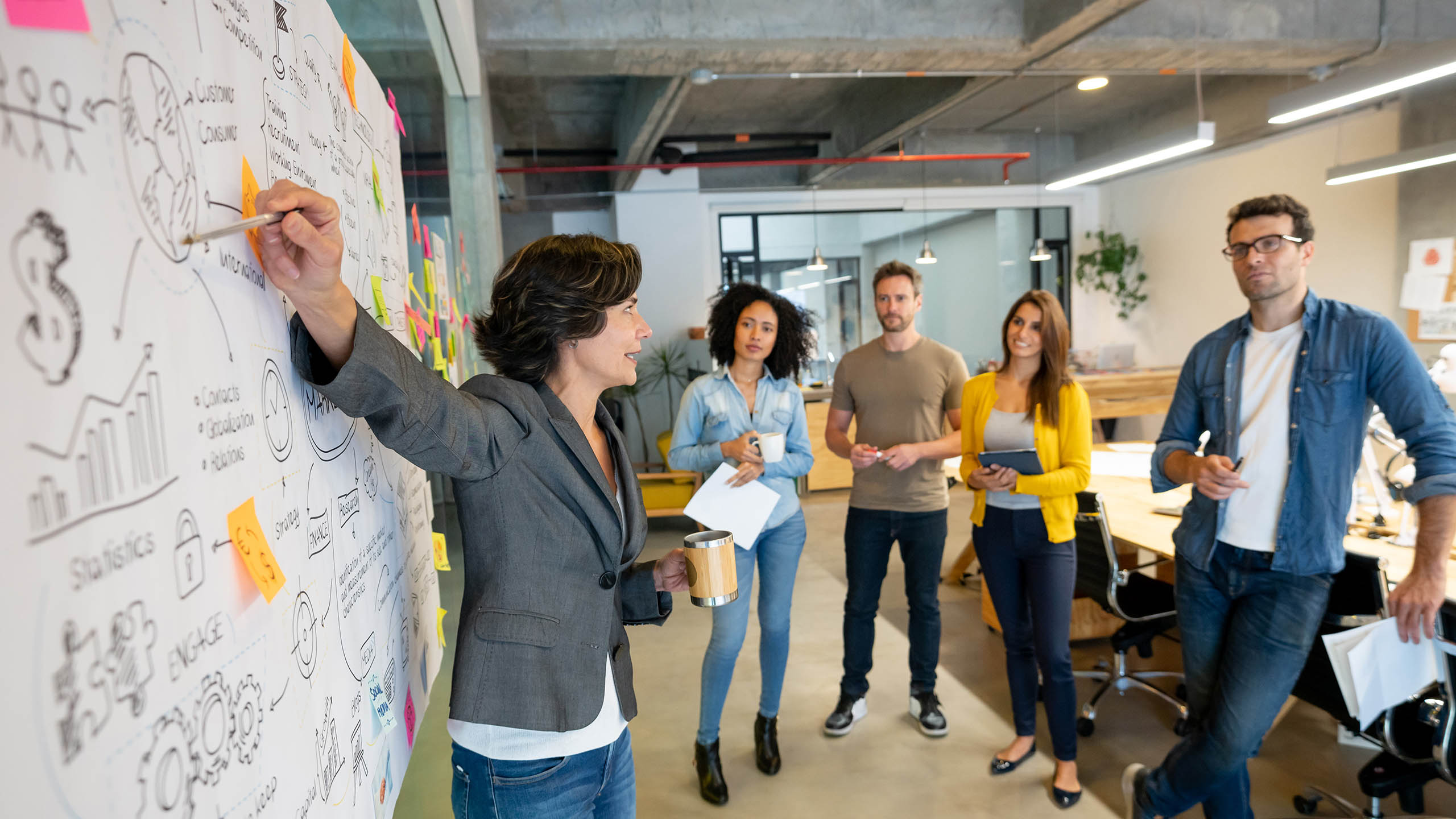 Every company should have a good brand positioning statement: a clear, focused statement of identity that separates you from your competition in the minds of your customers. But for as short a statement as it is (just one or two sentences!), it can be hard to get just right – and even harder to get everyone using it consistently.
How do you know if your company's brand positioning statement is on point?
Evaluate your brand positioning statement with these 3 steps:
Step 1: Ask around and look for consistency
Having some quick, informal conversations with company leadership, partners and employees is a good place to start to get a feel for whether you have a solid brand positioning statement in place. Try asking these two questions to a sampling of different people – including outsiders who only know of your company indirectly:
"How would you describe what kind of company [insert company name] is?"
"How would you describe what [insert company name] does?"
Make sure to record the answers so you can compare them. The goal: to see whether people at the center of decision-making for your company (your management team, c-suite, board or owners) and those who aren't involved in driving company-wide strategy (like front line workers, customers, vendors and business acquaintances) describe your company in basically the same words.
A strong brand positioning statement is a consistent one – one that doesn't morph into something brand new in a game of telephone!
Step 2: Put yourself in your customer's shoes
Unlike a mission statement or value proposition, a positioning statement isn't for investors, management or employees – it is for your target audience, which means it needs to speak to whoever you are ultimately trying to reach (your customers, clients, or members), and reflect what they value.
Do you know who exactly you are trying to reach, what they care about, how they act, and where they go for information? If you have identified "everybody" or "the public" as your target audience, or if you have a list of many target audiences that are "equally important" you may need to dig deeper and start prioritizing to get at the one or two audiences most crucial to your company's success.
Once you feel you have a good sense for your top audiences, see if you can put yourself in their shoes and consider how they will hear your brand positioning statement:
Is the company positioned to solve a problem or tackle an issue they care about?
Are you using words they understand and use themselves?
Are you helping them see the difference between your company and others in the market in a way that is meaningful to them?
A compelling positioning statement is one that is built on strengths that already exist in your company and reflect what your audience values. It's important to avoid common traps like describing what you do but not why it matters to your audience; or positioning yourself in the same way as a competitor with no clear differentiation; or using jargon that your target audience doesn't understand or respond to.
Step 3: Consider getting an outside perspective
Sometimes it helps to have an outside party bring fresh thinking to the process. Coming in without pre-conceived notions and with no previous relationship to your brand, a strategic marketing communications agency can bring new ideas, industry knowledge, and resources to facilitate a process that draws out your knowledge and insights about your company, helping craft a brand positioning statement that is compelling to your target audience and that everyone in your company can rally around.
If you need a partner to help strengthen your brand, please contact us to see if we might be a good fit. During our 20 years in business, Aukema & Associates has focused on building strong B2B brands – including developing brand strategies, positioning statements and messaging platforms, and developing and implementing robust communications plans. Aukema & Associates has helped many organizations hone their messages, then communicate in compelling ways to inform, educate and inspire their target audiences. Can we help you?