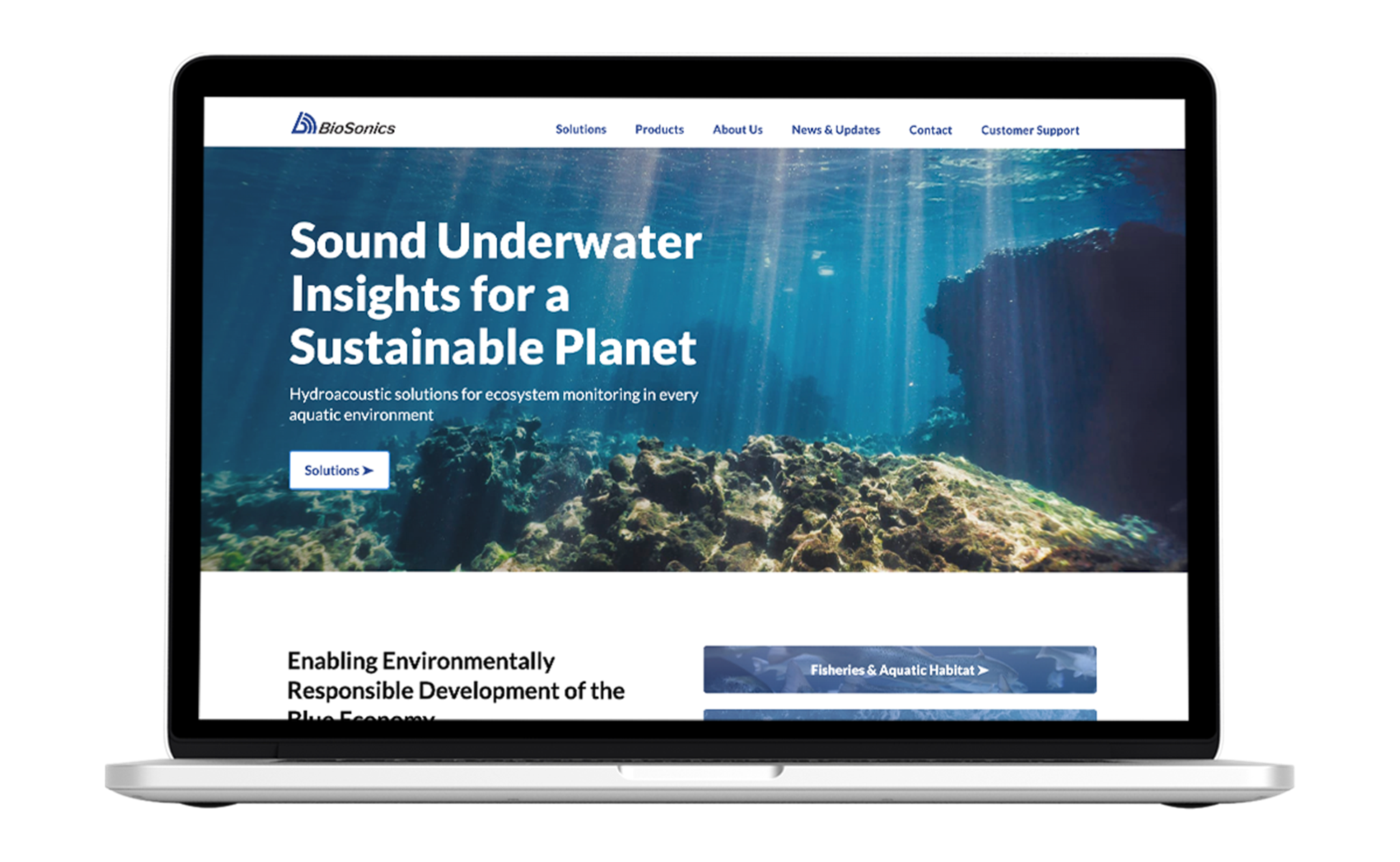 BioSonics was found in 1978 by a former Professor of Engineering and Senior Scientist at the University of Washington's Applied Physics Laboratory. Driven to find solutions to assess and monitor marine environments, BioSonics began building equipment and software for the scientific and research communities.
Today, BioSonics is a leading manufacturer of echo sounders and are well known for being able to provide unbiased, scientifically defensible, and real-time data on a variety of marine life environments. BioSonics works with not only the scientific communities but nationally with government agencies, national laboratories, tech innovators, research groups, and educational institutions.
With their latest invention, the Omnidirectional Marine Life Observer, BioSonics is expanding into the renewable energy sector. As the demands for ocean development and marine energy grows, BioSonics' technology could be the key to unlocking this amazing resource – in a sustainable and environmentally responsible way. This accurate underwater data can be used in permitting, location assessments, ongoing monitoring, data-driven policy making, and measurement of any environmental impacts or changes.
BioSonics came to Aukema & Associates to help re-position the company as a critical player in enabling of the Blue Economy. We worked with them to develop a new messaging framework and tagline and updated their website and social media to better reflect the entire scope of what they can do. We currently work with BioSonics on an ongoing basis to develop sales collateral and a client newsletter, help manage social accounts, media outreach, and more.
The first steps are done, now the exciting work of spreading the word about this amazing company and their commitment to the environment and sustainable development. Take a closer look at BioSonics.
#WeLoveOurClients – Take a look at Our Work for more information on what we are doing with BioSonics.