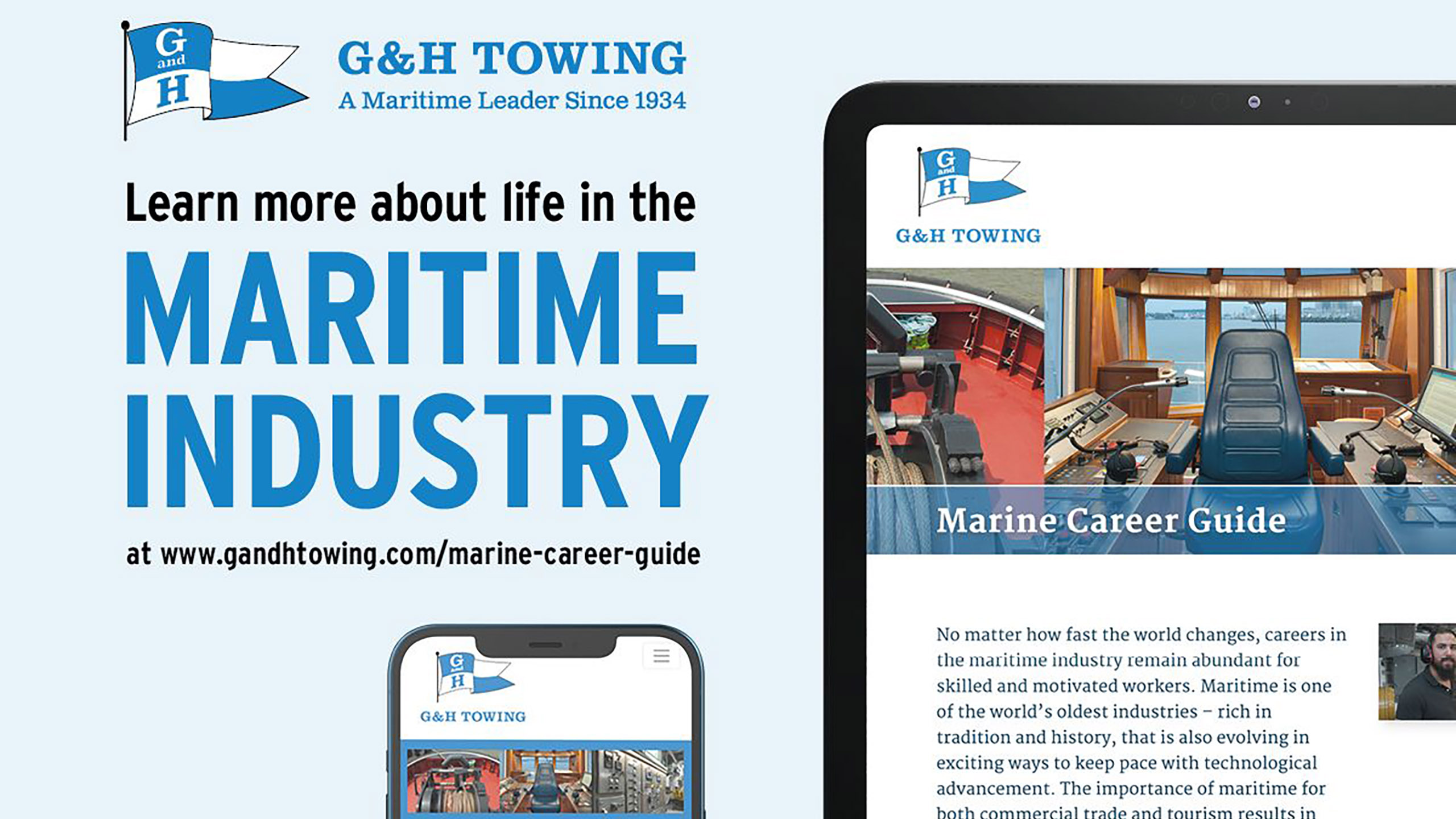 G&H Towing has been operating in the Gulf Coast of Texas since 1934. They have the largest fleet in the Gulf and assist on average more ships per day than towing companies in other locations. They provided harbor ship escorts, docking and undocking, in the ports of Galveston, Houston, Texas City, Corpus Christi, and Freeport, Texas on behalf of two companies: Suderman & Young, and Bay Houston Towing – rather than having vessels painted and flagged for their own brand.
They came to Aukema with the goal of updating and unifying the brand across the organization, and in bolstering brand identity to help attract new recruits. We started by fine-tuning the company's existing visual brand identity and developed new brand guidelines to promote consistent use. We deployed the brand through new business materials and templates, new signage, and a new website dedicated to recruitment and secure company portal. We developed a set of recommendations for ongoing communications with recruits and employees and continue to assist G&H as needed to implement the plan, including applying the new brand throughout the company, rolling out the company's new mission, managing their social media, and providing other communications assistance as needed. Learn more about G&H.
#WeLoveOurClients – Take a look at Our Work for more information on what we are doing with G&H Towing.